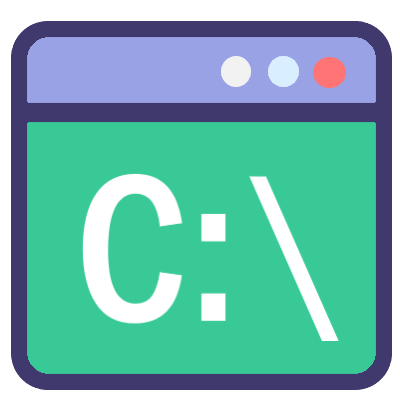 CmdEasy
---
CmdEasy extends the windows command line app with cool features to invoke the commands and features with ease. It allows invoking the commands/features using super simple easily remembered names of your choice. It also remembers the command history across sessions and you can come back any time to invoke those commands again.
Supported OS:
Windows 10, Windows 11
Windows comes with a lot of commands and features that we struggle to recollect its name and invoke with ease.
CmdEasy helps Windows users provide a custom name of their choice for the commands or features and use it in the terminal, thereby avoiding the need to remember the name or the parameters for the commands.
You just have to save it one time and use it across sessions without the need to remember all the details every time.
When compared to the windows command terminal, It has additional features that help in increasing the productivity of the windows user.

Create a custom name of your choice for any windows commands and execute it through the name of your choice.
History of executed commands across sessions.
Ability to drag and drop files/directories from windows explorer to the configuration and execute as a custom command in the Windows Non-Elevated Mode.
Ability to execute commands from the command history.
Provides a list of mostly used windows commands/features and executes it with a single click.
Dynamic update of command history, command configurations across multiple instances of CmdEasy.
CmdEasy is free without any limitations and you can use it any time.
Please visit the list of Guides section for more information or go through the videos to get a better understanding of the product.
We value your questions/feedback/suggestions and please report through our contact us Link.
Please do subscribe to our social media accounts.
IMAGES